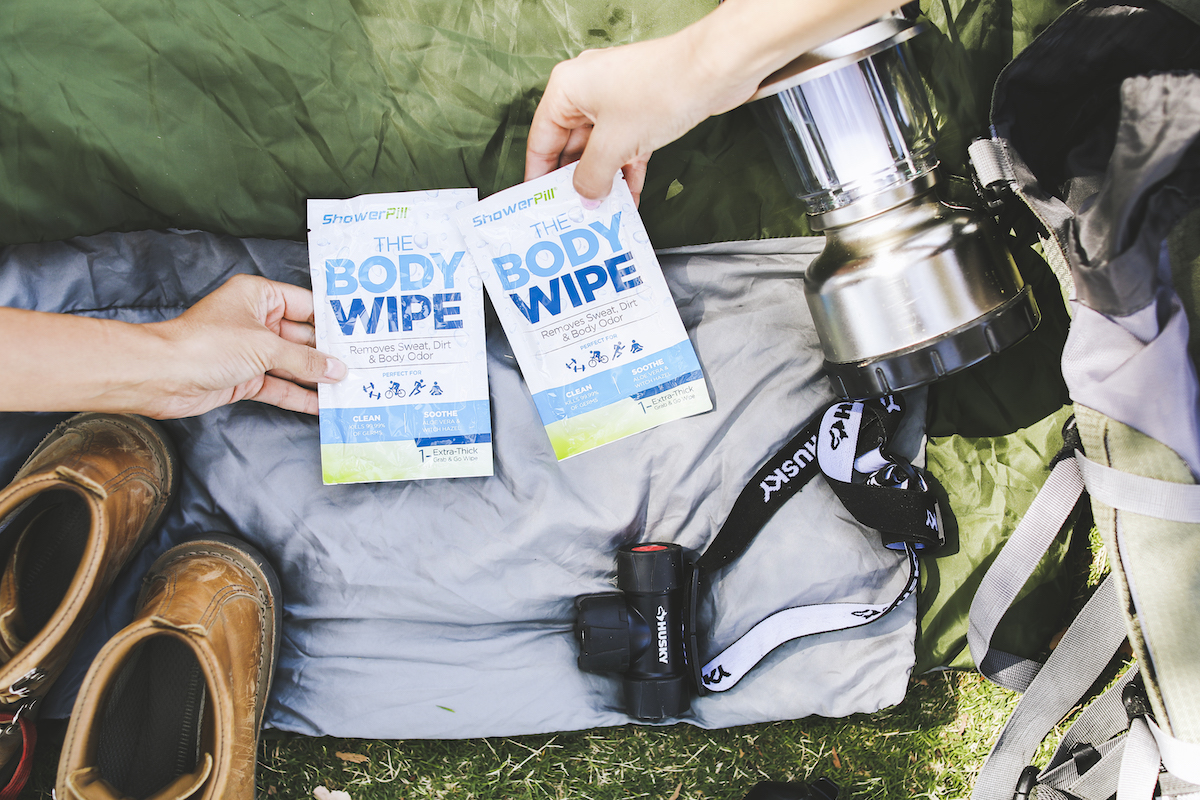 Through digital advertising, creative content, targeted campaign strategies, and social influencers, Coast Creative marketing helped make ShowerPill body wipes another "Target Run" essential.
ShowerPill had just 10 weeks to prove themselves as a viable product line for in-house placements, but it took just 8 to hit the bull's eye and be approved for a nationwide rollout.  🎯
THE GOAL
Coast Creative was tasked to roll out a strategy that outlined how we were going to prep ShowerPill for Target by establishing it as a brand. We wanted to solidify its identity as a versatile body wipe that could deliver in uses beyond athletics. While also keeping in mind the obvious goal of pushing sales and driving traffic to ShowerPill's platforms. 
In preparation for the Target roll out, our first order of business was to cultivate the identity of ShowerPill's brand and display its many uses. But, don't you worry, we'll do a deep dive into that in just a bit. 
Our next target (there we go again) was to not only meet, but exceed Target's set KPIs (key performance indicators). Target set metrics that had to be met and that were specific to each store.  When ShowerPill was rolled out in 150 stores for this trial period, we began executing a unique marketing strategies to the campaign as a whole as well as the 150 individual Target stores. 
THE STRATEGY
Coast's course of action began in October in anticipation for the December launch in the designated Target locations. We primarily used the following as tools to drive awareness, traffic, education, and anticipation to their Target presence: 
Website optimization

: We made sure

dot all our i's and cross all our  t's.

 Meaning we perfected all functionality to ensure user-friendly navigation. Specifically, we checked that all buttons worked, titles were correct, and email sign ups were running well. 

Iconic campaign:

These campaigns made ShowerPill recognizable to users to build virtual relationships with. The following content strategies were used to achieve this. 

Target based content creation with captions that spoke to the Target campaign.

#SwipeToClean- Directed at an overarching demographic of athletes + moms. 

#SPOutdoors- Directed at hikers + travels to cater to audience growth.

#SPatTarget- Included in all content that mentioned the ShowerPill rollout at Target.
Paid ads:

Through an allocated budget, we boosted Instagram + Facebook content, Facebook page promotions, and original boosted video content to boost brand awareness.

Targeted demographics:

We were able to know which stores were meeting KPIs and which ones weren't. Our social media efforts were catered to geographically target the stores that were struggling.
Influencers:

We partnered with influencers that were in line with our demographic then provided swipe up links and Instagram bio links to direct users to go get ShowerPill at Target. 
Giveaways: 

We partnered with Saxxon Panchik, ranked 16th in the USA, to host a collaborative giveaway. 
RESULTS
The result of all these efforts and campaigns were extremely successful. At week 8, ShowerPill had met and exceeded Target's proposed KPI's Target informed us that they were ending the trial run and rolling out carrying ShowerPill in all 1,800 locations nationwide! Showerpill averaged 350 organic followers a month during the campaign. This led to a multitude of additional opportunities such as a deal with RoadRunner Sports which now carries ShowerPill nationwide. They also got approval from Target to roll out another product, The Face Wipe.
THE TAKEAWAY:
It's never a one size fits all plan. We saw that ShowerPill needed a branding push and needed to expand its demographic in a creative and natural way and we hit the target (had to sneak it in once more). Our strategy here at Coast is to tailor our marketing approach to help you succeed in big box retail.