BRIZO

just took a DNA test, turns out it's 100 per-cent de-lish. Plus it's

certified vegan, zero sugar, keto + paleo friendly…
BRIZO Everything Dressing is a family-owned, women-run business that has a product our team is in love with. Their dressings—mild and spicy variations of the dressing—are made ever so simply with extra virgin olive oil (or EVOO for you culinary folks out there), lemon, and an herb/spice blend. 
After working with the brand for a few months, the opportunity to revamp their label and work in a fun graphic element to their social media arose. Needless to say we jumped at the opportunity to give them a fresh and new design as they were preparing to participate in Expo East 2019. Our account management team and graphic designer put their heads together to create a label that was as simple, beautiful as the product that it holds, but one that would stand out on the shelves of popular retailers like Jimbos, Hensons amongst others.
DO YOU JUDGE A PRODUCT BY IT'S LABEL?
The BRIZO bottle label was crafted to reflect the personality of the product itself. Coast Creative worked to tie in the brand's fun, natural, vibrant, carefree personality into the design, and we're pretty happy with the results. Additionally, light colors were used to reflect the lightness of the product's ingredients. The EVOO, citrus, and herbs are all simple elements that shine on their own. Keeping the design natural, simple, light and airy were intended to instill a feeling in buyers where they could experience the product before even tasting it. You know, that whole "eat with your eyes thing."
BRANDING IN ACTION
The new labels were launch in September of this year, just in time for the Brizo team to strut their newly branded stuff at EXPO 2019 and test the effectiveness of the new design. 
"When we launched this year at Expo East 2019, with the new labels, everyone who came up to us, had something positive to say about our packaging. They would say how it was the first thing that reeled them into our booth, then they would try BRIZO, love it and say "this really is an everything dressing, just like it says right here on the bottle, what a great concept!". The importance of packaging in the CPG – Food & Beverage industry is huge. The right packaging is what creates curiosity in a consumer to make the move, rather than walking by, stopping and picking up a bottle to read more, and hopefully take home & become a fan." – HAYLEY, BRIZO EVERYTHING DRESSING
In tandem with EXPO 2019, Brizo's Coast Creative account team began working on a new social media strategy that would 1) introduce current and potential clients to the new look 2) enhance and solidify the brand personality 3) illustrate important product details including uses, ingredients and new locations (including their move to AMAZONPrime!). Not only was the new look well-received, it was pretty fun to work on.
THE RESULTS: FUN, BRIGHT & REFLECTIVE OF AN AMAZING NEW PRODUCT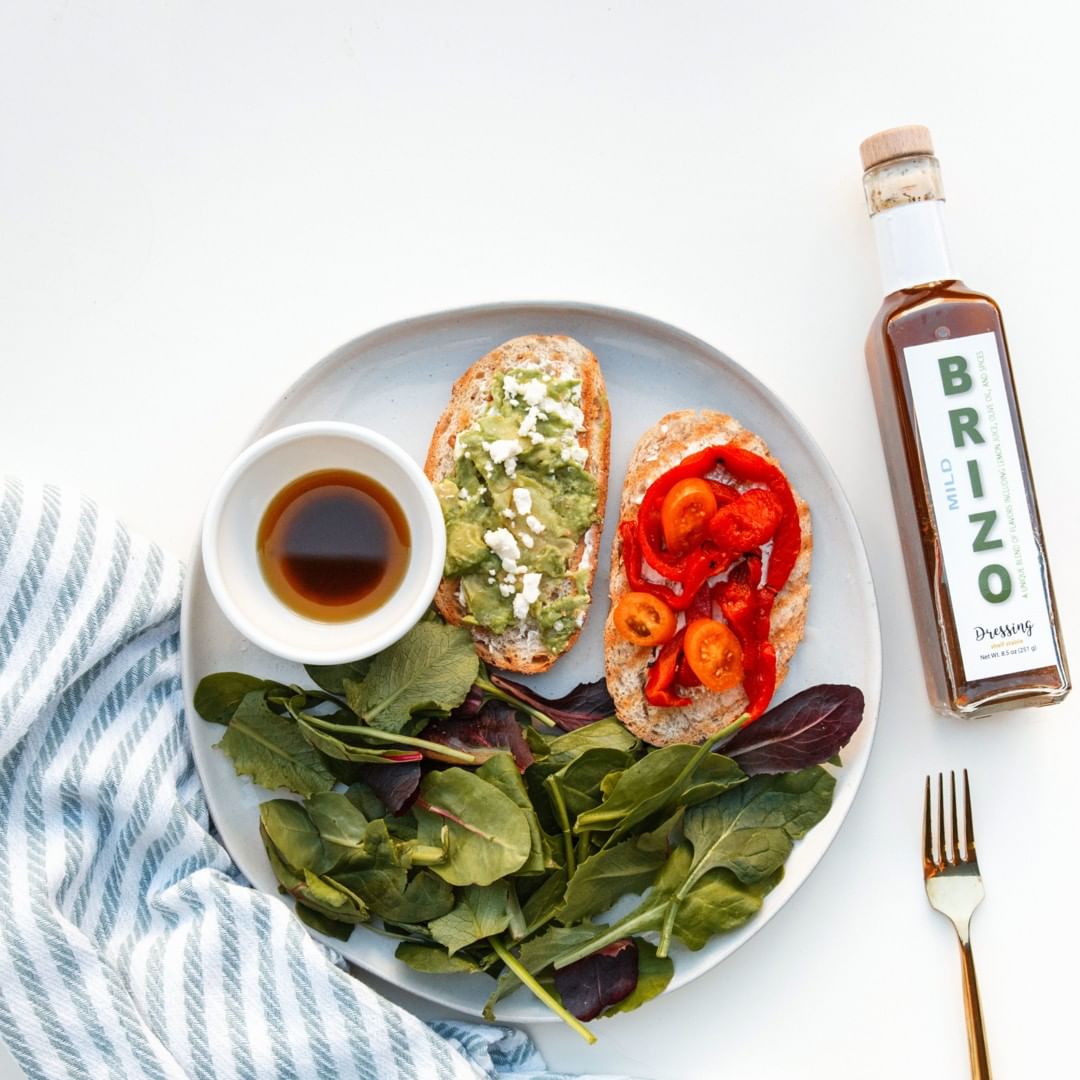 ORIGINAL LABEL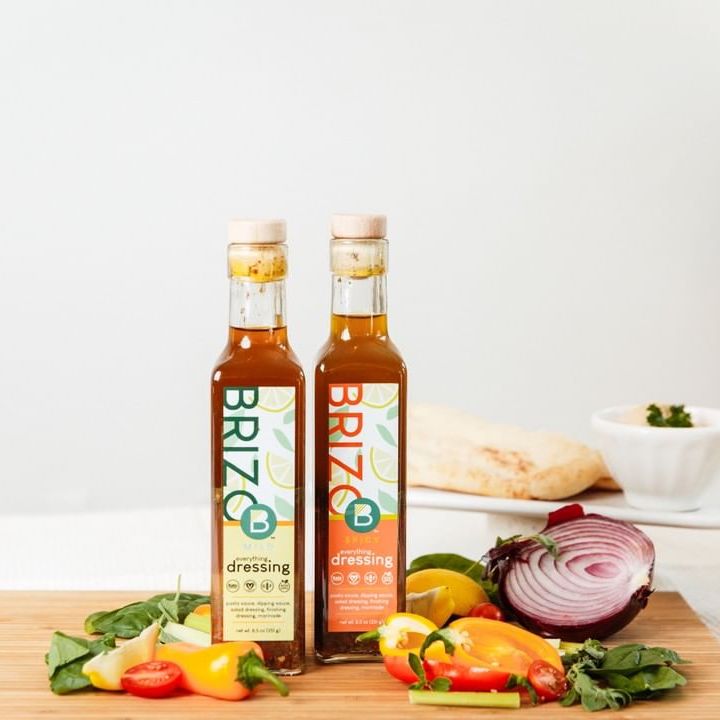 UPDATED LABEL